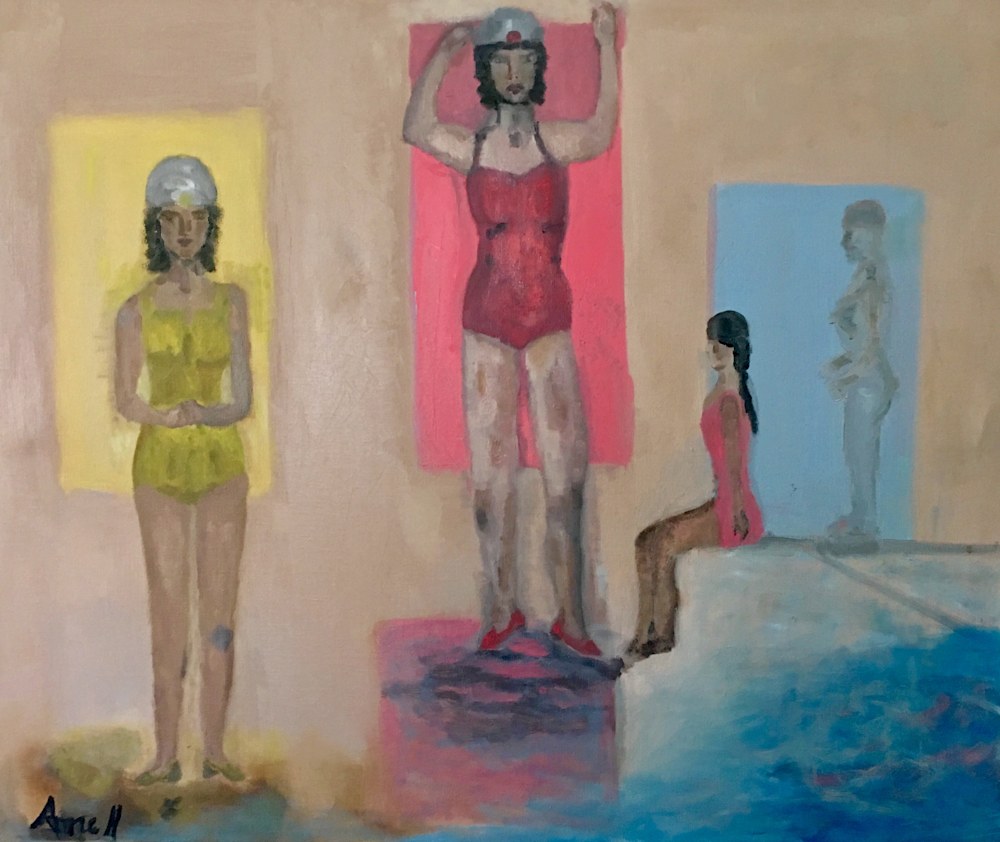 "The Winner Takes It All" Oil painting, 30×22. Photo copyrighted 2019 by Ane Howard Art Gallery"
By Limo Ok
Ane Howard, an abstract figurative painter based in the Bay area in California is my artistic discovery of the year.
Ane Howard's, The Diver Collection, offers something more to oil painting. Consisting of beautifully told stories in each canvas, each painting feels well put together, including various elements that create the perfect balance. These elements work seamlessly together in a way that pushes viewers to get lost into every aspect of the painting.
Each piece possesses a kind of movement that draws the viewer's eye into the painting. In some paintings, I can feel myself getting wrapped in the story being told. For instance, Howard successfully creates movement with the water, as well as, the diver in Dive in This Water. This particular piece gives you the ability to almost feel where the diver and the water meet.